And so, I decided to take a peek at the banned products that have melamine in them - it's still ongoing. Damn China. I know they're committed to eradicating overpopulation, but this takes the cake. They are messing with Snickers, and that is just not right. M&Ms is on the watchlist, too. Ugh. I thought these things were "Made in America"? They're what comes to mind everytime I see a balikbayan box. Aren't these things supposed to be manufactured in the land of the free and the home of the brave? They are so busted right now.
I feel helpless, and this makes me angry. Messing with the chocolates is just not right. Now comes this piece of news: China uses
recycled used condoms in rubber bands
! Multi-tasking - if you're in a tight spot and you haven't got a condom, use the thing that holds up your ponytail: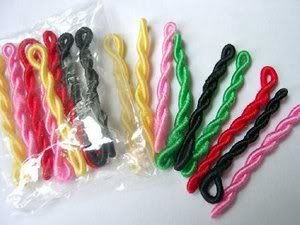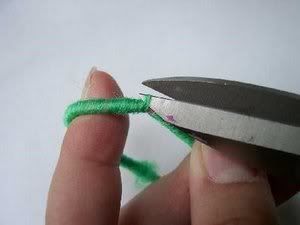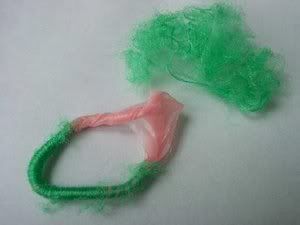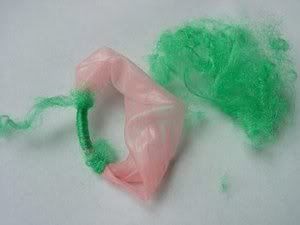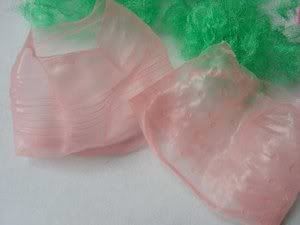 Ewwwwwwww. Ewwwwwwwww. Ewwwwwww.
If they're intent on wiping out the rest of the known world with this craziness, they're certainly on the right track. Lead in toys. Tupperware in milk. Dirty condoms as hairbands? This is literally below the belt. They have an agenda, people. They have an agenda.