Today I am happy to note the following: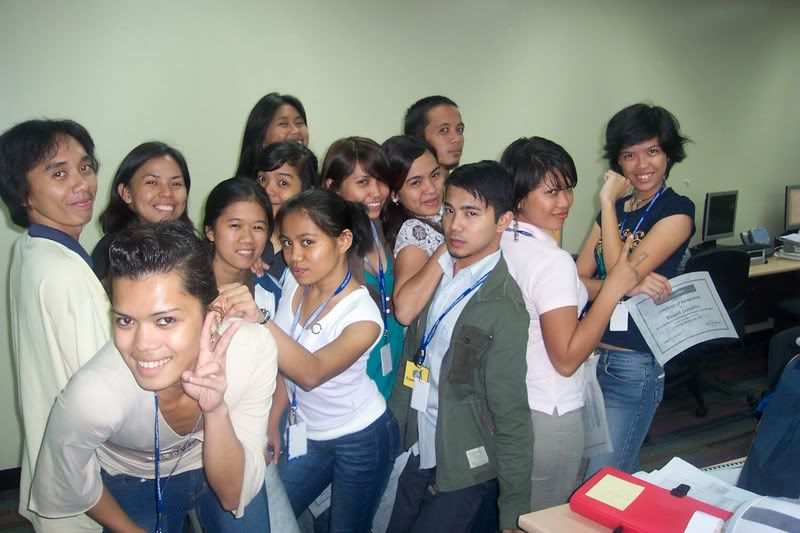 The first ever class I handled all by my lonesome has now officially graduated! The birthing pains are over, and "Nikka's Hos" will hit the floor by tonight. Four weeks of toil, labor, castigations, laughter, ridiculousness and pizza. They will forever be my first babies. Great job, guys!



Elleser "Illi" Galleta, my best friend and proud member of the graduates of 2008 has also graduated. With honors from New York's School of Visual Arts, thankyouverymuch. He finished with a bang, part of the graduating class's Top Ten, (possibly) the only Filipino, and received an award for Fashion Photography. Dreams come true, boyfriend - go forth and conquer!



The MetroPost is a finalist in " all five categories of the weekly paper division of the Philippine Press Institute's Annual Community Press Awards." As the original home to (and willing instrument of) my original journalistic efforts, this paper will always have a place in my finicky heart. It's about time, biznatches! So amazing to finally get some recognition for the best paper in Dumaguete. The MP puts all other Dumaguete papers to shame, IMHO. No other local weekly is as well edited and laid out as the MP! Congratulations to Alex and Irma Pal for doing an awesome and amazing job.