I haven't found much by way of Headline Porn lately. It's all about killing, drive-by shootings, gang rape and the cost of rice - Ang Playboy is nowhere to be found. It was horrible. The utter lack of inspiration. I was drowning in a morass of hopelessness.

There is light at the end of the tunnel! Through serendipitous chance, Miss Paulie and I were browsing through Booksale at Robinson's Center, and look what I found: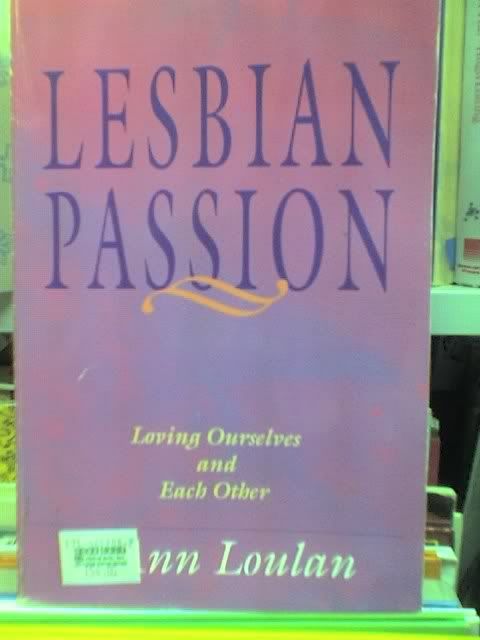 The sheer wonder of it all. People make too much out of not judging a book by it's cover. The cover sells the book! Underneath the plain-Jane facade lies a simmering font of sin and desire! You know you're lining up to buy this hot mess. Girl on girl action out the wazoo. Loving ourselves and each other?! I can think of a few Birkenstock-wearing power-gayelles who could use some tips from this font of wisdom.

And so, a new addition to this blog has been born, to vie for top place with my brainchildren Headline Porn™ and Mascot Porn™! Welcome, all, to the first outing of "Booksmut™."